More than 1,565 implementation facilities
As of Oct. 2023 Total clinics, hospitals, and medical examination centers
We energize people with software.
1. energize healthcare professionals
2. energize people
3. energize the world
By the software we provide
We aim to contribute to extending the healthy life expectancy of people.
By developing of software to support medical / medical professionals in Japan, it will contribute to the diagnosis of patients and the maintenance of the health of those who undergo medical examinations.
In addition, we will spread the technology cultivated in Japan in Southeast Asia and contribute to the correction of medical disparities.
As a result, we will endeavor to maintain friendship between Japan and Southeast Asia.
Greetings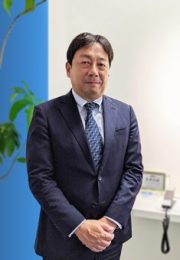 Thank you for visiting the Excel-Creates homepage. I'm Makoto Tanada, Representative Director.
We, Excel-Creates, started our business in March 2004 as a company that manufactures software for medical institutions. With your support, we have been able to continue our growth to this day. Thank you from the bottom of my heart.
By receiving various opinions about our products, we proceeded with product improvements and grew into a product group with rich functions. We will continue to strive to improve our products. We hope that the software we provide will be useful to Doctors and staff, while at the same time leading to services for patients and examinees who are in the future. While the evolution of software used in the medical field is remarkable, we will continue to devote ourselves every day to continue to deliver better software quickly and at a lower cost. The software aims to improve and evolve, and companies aim to perpetuate it.
About Us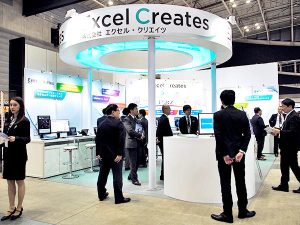 Excel Creates was started in March 2004 as a company that manufactures software for medical institutions.
FORZ, the integrated data management system, is a system that can centrally manage data related to medical care.
As a system that can view various data with a single PC, we have continued to provide products by integrating systems ahead of other companies.
Basic information
Company name
Excel Creates Inc.
 
Capital
13 million JPY
Established
March, 30, 2004
 
Officers
CEO (chief executive officer)    Makoto Tanada
Managing Director   Hiroki Nishi
Director   Yuichi Sueyoshi
General Counsel
Lawyer Hideaki Hara(JPS Associates)
Lawyer Kazushige Arikado(JPS Associates)
 
Main Banks
Sumitomo Mitsui Banking Corporation
MUFG Bank, Ltd.
THE NANTO BANK,LTD.
Resona Bank, Limited.
Settlement Term
February
Business Operation
By integrating the Integrated Data Management System [FORZ series] Departmental system for manufacturing and sales of package software for medical institutions, we will realize 1000 management of inspection data and improve the efficiency of the medical department by linking with electronic medical books. It is a product that can be used in clinics, hospitals, and medical examination facilities.
○ Multi-Modality PACS Filing System
○ Report Preparation System
○ Clinical Laboratory System
○ Physiological Inspection System
○ Health Examination System
○ AI Solutions
○ Cloud Solutions

 
Licensing
Type 2 Medical Device Manufacturing and Sales No.27B2X00253
Medical Device Manufacturing No.27BZ200257
Sales and Leasing of Highly Controlled Medical Devices, etc.
 
Main Business Partners
FUJIFILM Healthcare Corporation.
FUJIFILM Healthcare Systems Corporation.
Hitachi High-Tech Corporation.
Sysmex TMC Co.,Ltd.
 
Subsidiary Company
AI Medical Co.,Ltd
(As of May 2021)
Company History
| | |
| --- | --- |
| Mar.2004 | Established in Chuo-ku, Osaka |
| Aug.2004 | First release of FORZ image filing system |
| Mar.2006 | First release of FORZ inspection system |
| Sep.2007 | First release of FORZ health checkup system |
| Aug.2010 | Acquired license to manufacture and sell type 2 medical devices. |
| Jan.2011 | FORZ workstation certification |
| Oct.2012 | Osaka head office moved to Nagahoribashi (current address) |
| Dec.2013 | Tokyo office opened. |
| Jun.2017 | Acquired Privacy Mark Certification |
| Nov.2017 | Sendai office opened. |
| Feb.2018 | ISMS (ISO/IEC 27001) |
| Mar.2020 | Acquired ISO13485:2016 certification |
| Sep.2020 | Nagoya office opened. |
| May.2021 | Made AI Medical Co.,Ltd. as subsidiary |
(As of May 2021)
Access & Map
HEAD OFFICE
Add: Sakaisuji Best Bldg.5F, 1-16-13 Minami-Semba,Chuo-ku, Osaka, 542-0081, Japan
Tel : +81-6-6121-2130 Fax : +81-6-4964-1133
---
TOKYO OFFICE
Add: Kyouritsu Yotsuya Bldg.3F, 1-23-6 Yotsuya,Shinjuku-ku, Tokyo, 160-0004, Japan
Tel : +81-3-6274-8140 Fax : +81-3-6274-8143
---
NAGOYA OFFICE
Add: Ark-Sakae-Nishiki New Business Bldg. #305, 3-11-25 Nishiki, Naka-ku, Nagoya, 460-0003, Japan
Tel : +81-52-211-9559 Fax :(Without now)
---